How to pack your Honda Fit when moving
By Product Expert | Posted in Honda Fit, How-To, Tips on Monday, April 16th, 2018 at 5:00 pm
One thing we love about the 2018 Honda Fit is all the space available. Even with the seats up, there's some pretty impressive cargo space available, no matter what trim level. So, here's how to pack your Honda Fit in order to move into your first apartment.
Items to pack first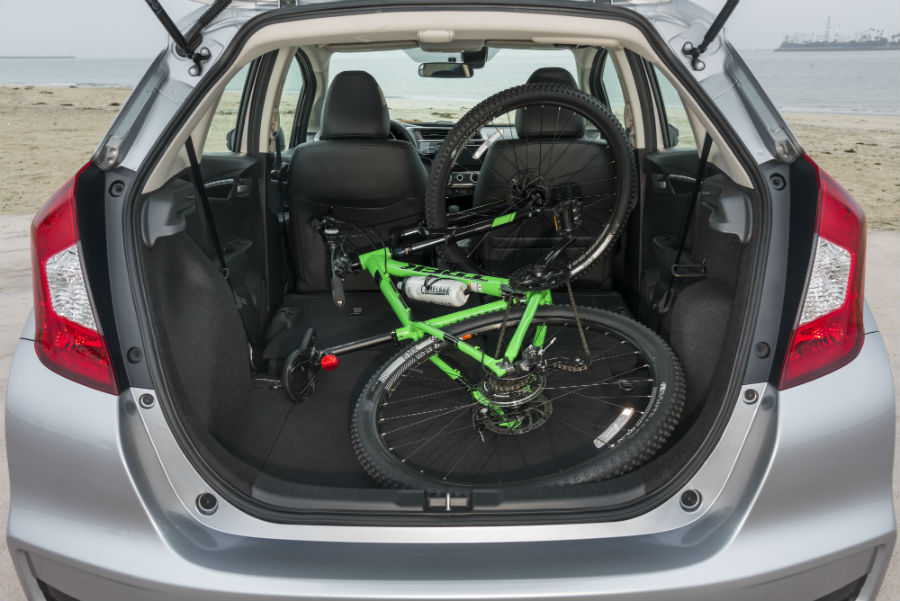 Make sure to pack everything you consider essential first. That means stuff like clothes and toiletries; everything you can't purchase near your new apartment and consider irreplaceable. Some things, you may have to leave at home to be picked up at a later date. That means that if you have a desk, dresser, or other heavy and bulky furniture to move, and don't have a moving van, you'll going to have to leave it for another time. Anything you'll want during the trip, such as a phone charger or GPS, stick in your glove compartment, or center console.
Fragile things, such as an instrument, or small TV, can be stuck in the front passenger seat. This ensures that they don't get crushed when packing other items. For those who have an animal that you cannot leave behind, leave enough space on the front passenger seat for them to be comfortable.
Read More: 2018 Honda Fit passenger and cargo space
Packing clothes, bikes, and bedding
Sticking your clothes in a garbage bag isn't a bad idea. That way, you can stuff it wherever it fits, leaving more room for things that need to go in boxes, such as books or movies. Use towels and scarves to cushion fragile items.  For bedding, try a vacuum seal bag. This will help decrease the amount of space used for the bedding.
If you have a bike, it may not be a bad idea to get a bike rack that goes on the back. While some bikes can fit into the Honda Fit (after some interesting maneuvering of the front handlebars) it takes up a lot of space you can use for boxes and other items.
We hope this helps when packing for your move, and welcome any questions you may have about the 2018 Honda Fit.
More from Matt Castrucci Honda: